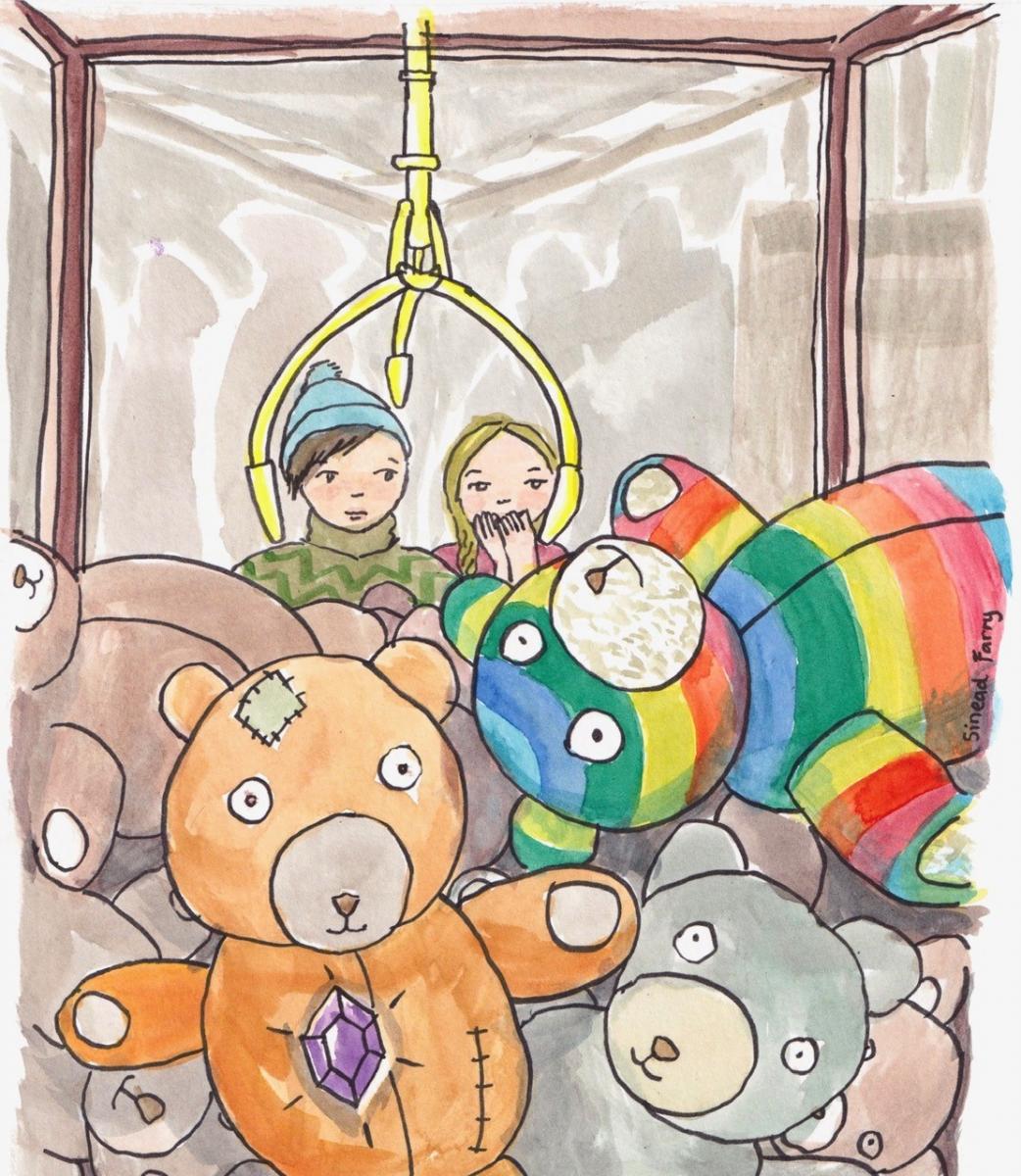 Rang 6, Bunscoil Bheann Mhadagain 
A '100 year old time-capsule workshop'
19 October, 2021
It started off as a normal day at the amusement arcade. John was at the arcade with his friends. He lived down the road so he went up to the arcade every now and then. 
John saw his friend Katie at the claw machine. Katie knew there was a magical jewel inside a bear in the machine. They wandered about looking for games to play and then went back to the claw machine...